Cargo Charter Services In Singapore Provides Extensive Facilities To Transport Goods And Services
Private Jet Singapore is recognized for providing world-class cargo charter services to companies across the world. We have extensive cargo charters that hold huge capacity and shipping facilities to transport various goods and services. Our cargo charter service is immensely dedicated to widening shipping scope for companies of every size. This has made us stand above the line to serve beyond the boundaries.
The cargo aircraft provides a bespoke solution to the industry, which allows us to make every effort in satisfying the quality and performance at the same time. From sustainable and safe packaging to secure shipping, our cargo charter services ease transportation to a greater distance. We also provide valuable on-board courier service to companies requiring our hand for quickest service.
Unmatchable Cargo Charter Services For Diverse Shipping Needs
Several companies around the world aspire to connect with cargo charter companies that offer the fastest delivery and secure handling. We aim to keep our standards high and provide the best of the services to our customers beyond expectations. Our efficient cargo charter services in Singapore deals in innovative and smart shipping to help the companies achieve their business goals effectively.
Private Jet Singapore has vast experience in handling large consignments daily. We have covered maximum destinations by ensuring safe, secure, and efficient shipping according to the clients' needs. Our unmatchable services have encouraged us to extend the platform for businesses of every size. Our international cargo services ensure transporting versatile consignments to the regions that are far or come under hostile environment. We keep it simple and try our best to cater to your all needs with every possible effort.
URGENT 'GO NOW'
DANGEROUS GOODS
Charters for your sensitive cargo
HEAVY & OUTSIZE CARGO
Charters for your large freight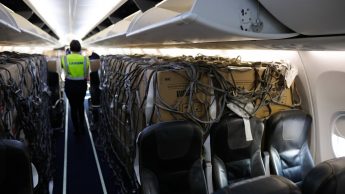 HUMANITARIAN AND RELIEF
Get aid to those who need it
REMOTE DESTINATIONS
Charters to difficult to reach regions
ONBOARD COURIER
Personalised hand-carry service
What Makes Our Online Cargo Charter Singapore Facility Stand Apart?
You asked, and we listened to your query – our inexpensive cargo charter services consist of outstanding features that make us unique compared to the competitors. We ensure safety and quality with ever-growing demands in shipping and logistics. Some of our incomparable features are as follows:
Overnight Shipping
We arrange cargo aircraft for the companies who invest in shipping the goods to various parts of the world in the shortest span. The companies never fail in accomplishing their shipping goals because we cater to their business needs by offering them #1 ranked cargo charter services.
Urgent Cargos
We expand our service to a global network, which allows the clients to access the facility 24/7. The cargo aircrafts can ship your goods across the world and ensures every possible standard according to your needs.
Flexible Service
No matter what the time is and your requirements, we aim to match your expectations by offering the best cargo charter services. It is our utmost desire to maintain industry standards for accomplishing business goals.
Ensures Rules And Regulations
Our experienced team aims to follow the desired rules and regulations to carry fragile and sensitive goods to different destinations. We take strict measures to keep our service accurate and appropriate so that no company will face any issue concerning shipping.
Remote Shipping
We arrange cargo charters for the companies that cover remote destinations as well. These are licensed air crafts having impeccable solutions to deliver goods to places that are far from the reach and have limited access to the global shipping network.
Best Courier Services
We also have expertise in providing on-board courier services for fast deliveries across the world. Our service is trackable and keep the clients updated about the shipment for smoother relations.
Cargo Charter Service In Singapore – Different Aircraft Types, One Solution
Are you looking for a speedy shipping service but hesitating to connect with one? Private Jet Singapore has several high-performing cargo aircrafts, which are built to cater to the needs of many companies. We have acquired the position to make shipping fast and efficient for everyone around